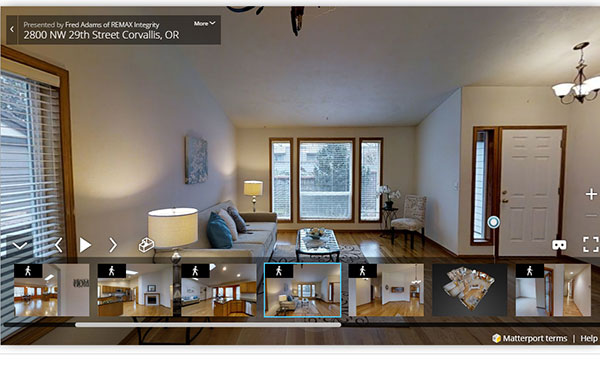 GUIDED WALK-THROUGH
Just press play.
This offers a guided virtual tour. The walk through guides a buyer and gives a feel for the layout of the home, similar to a video tour but richer with information. Click on a scene to be taken to that viewpoint and explore from there.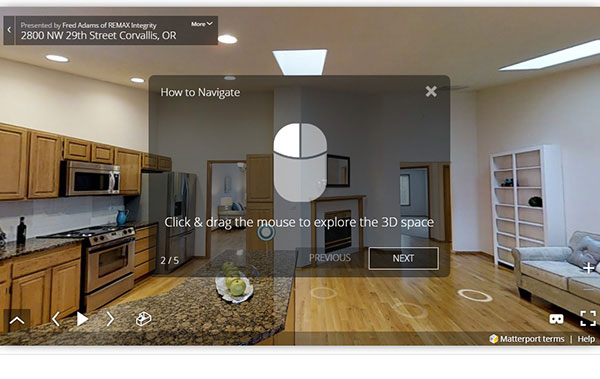 SELF-NAVIGATED WALK THROUGH
This one allows you to set your own pace.
Gives you an opportunity to experience a self-navigated and multidirectional walk through of the home. Point, click and tap your way through the home at your own speed and find your favorite spot..